Saw Blade Sharpening by Freud Certified Experts
Featuring Freud's cutting tools to deliver the most precise & long cutting life possible.
"Extremely happy with the sharpened blades. Protective coating on the blade tips is especially appreciated.
Very pleased with the entire transaction, the shipping, promptness and communication was all top notch." ~John – KY
FREE Saw Blade Sharpening for Every New Blade Purchased
For every blade you purchase while your blades are in our shop. We will credit you a FREE sharpening as long as the blade purchased is the same size.
Example: Send us (10) 10″ blades for sharpening, purchase (10) 10″ blades and we will sharpen all of your blades for FREE! Shipping rules still apply.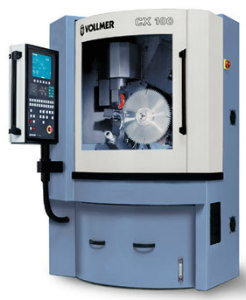 Why Choose Freud Sharpening by Family Hardware
Your blades are received in and immediately we begin the process of bringing them back to life. It all starts with a caustic soda bath which loosens and removes debris without damaging the blade.
From there it's off to the polisher where we remove any dirt, rust or other material from the face of the blade. Your blade is then hand inspected for missing/chipped teeth, bent plate, missing posts etc.
Once ready, your blade goes onto one of our 5 automated CNC grinders. Once done, all of our blades are checked for the following before getting their protective coating and being sent back to you.
Tooth Runout – .004" tolerance
Plate Runout – .005" tolerance
Plate Concentricity – .003" tolerance
Visual Inspection – under Microscope for micro chipping.